Level 6: #51
Good news, good news!
To start, the dispute has finally been settled, thanks to the tireless efforts of my attorney, Mr. Augustus Golden. If it wasn't for Mr. Golden's patience and expertise, the comic would still be down, so please take a moment and thank him for some fantastic work.
If you'd like to read the full details of the dispute, I've posted them here.
As a followup bit of good news: several boxes showed up on my doorstep yesterday. When I opened them, what do you think I saw?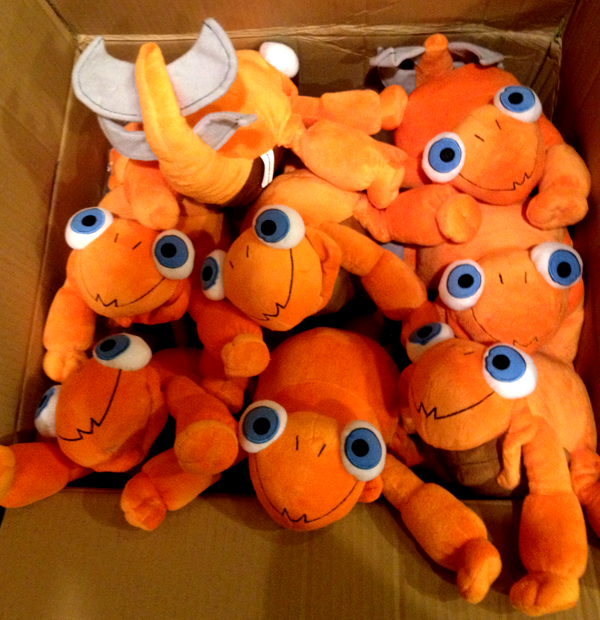 It gives me an idea for a trap in my next dungeon. I shall call it the Box O' Monsters. (Knights of the Ruined Table, if you're reading this: pretend you didn't hear that.)
We will begin shipping out the Rusty plushes as soon as possible to all the Kickstarter backers. Once we get through that, I'll put up a store so anyone else who wants can get one of their own.
Thanks again for all your patience during the last few, crazy weeks.